Garage Services in Regina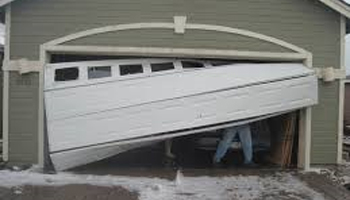 At Unique Door Services, we are your trusted garage door suppliers and servicemen. As a fully insured company, we offer reliable installation, maintenance, and repair services for any kind of door you need assistance with. For added convenience, we have a 24 hour emergency service for those random mishaps that can be quite a nuisance! Our team will come out and fix it right away. Additionally, we will provide preventive maintenance that should help combat future incidents and keep your garage door in better working order.
Unique Door Services is available for the following:
New Residential Garage Doors and Openers
New Commercial/Industrial Overhead Doors and Openers
Security Grills/Store Front Bi-fold Doors
Gate Openers
Specialty Overhead Doors
TNR Rubber Doors
Air Port Hanger Doors
Dock Levellers and Seals
Service and Repairs
Custom Cladding and Flashings
Preventative Maintenance Checks
Complete Garage Package Builds
We also carry a variety of parts for all brands of garage doors, such as TNR Rubber Doors. You can also find custom overhead doors if you are looking for something more specific. Our quick response and thorough service keeps us one of the leading garage door businesses around! To request any of our services, stop into our Regina location or give us a call today.
---
Installation
Unique Door Services will professionally install any Residential, Commercial or Industrial Overhead doors and Openers though-out Southern Saskatchewan.
Providing experienced and professional installation technicians,
One on One customer service.
Providing exceptional warranties and guarantees on all of our work.
We can also Cut through new openings into existing walls, or modify an existing opening for a larger door.
Maintenance
Your Garage door can always seem to let you down at the most inconvenience times. By preforming an annual or semi annual maintenance on your door, our trained technicians are able to identify problems before they become major issues. Unique Door Services proudly offers a preventative maintenance package which allows us to service your doors annually or semi annually so we can catch those minor problems before they become major issues causing you down time at your home or business. Contact us today to set up your annual maintenance services.
Repair
Got a Broken Spring? Unique Door Service's offers priority service on all broken spring repair. We Guarantee to have a technician out to you within 24hrs to have your door up and running again.
We provide service and repairs to all makes and models of overhead doors and openers. Our experienced technicians will get your repairs done in a prompt manner providing you with the BEST quality parts to repair your doors back to a better than new condition.
Our technicians can expertly diagnose any repairs and will relay to you what needs to be done before any repairs are made, making sure that you are aware of cost and work that is being done.
Contact us today to book your service calls.